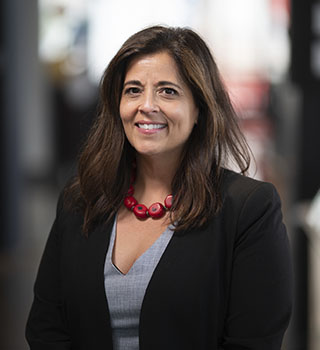 Stephanie Pasquale
Director of Neighborhood Advancement
Stephanie Pasquale is the Director of Neighborhood Advancement with the Allyn Family Foundation. The Foundation, founded in 1954, is committed to a collaborative partnership with organizations and the community to build a responsible and vibrant Central New York. In her role at the Foundation, Stephanie collaborates with government, nonprofit, community, and private partners to deliver on place-based housing and neighborhood redevelopment strategies that support inclusive, mixed-income, and thriving neighborhoods.
Formerly, Stephanie served as the Commissioner of the Department of Neighborhood and Business Development for the city of Syracuse, and was responsible for oversight of the Department's five divisions that carried out the delivery of a wide variety of community development activities, including the administration of over $10 million in federal, state, and local funding annually.
Prior, Stephanie held several nonprofit affordable housing and community development positions at Home HeadQuarters, Worcester Community Housing Resources, and the United Way of Central New York. Stephanie earned her Master of Public Administration and Bachelor of Arts in Policy Studies from the Maxwell School at Syracuse University, where she later served as an adjunct faculty member for more than 10 years. She serves on the boards of Blueprint 15, the Good Life Youth Foundation, Greater Syracuse HOPE, and Christian Formation at Plymouth Congregational Church. She formerly served on several community boards, including Christopher Community Housing, Syracuse Northeast Community Center, the Onondaga Early Childhood Alliance, Planned Parenthood, Literacy Coalition of Onondaga County, the Housing and Homeless Coalition of CNY, and the HomeOwnership Center at Home HeadQuarters.
Stephanie lives in Syracuse with her husband and two daughters and enjoys finding new ways to trick her children into doing fun things outdoors year-round.