Empower community organizations and residents to transform their neighborhoods into safe, healthy, and vibrant places where families thrive; ensuring that each person has access to clean, stable and affordable housing, as well as neighborhood-based cultural experiences that build community.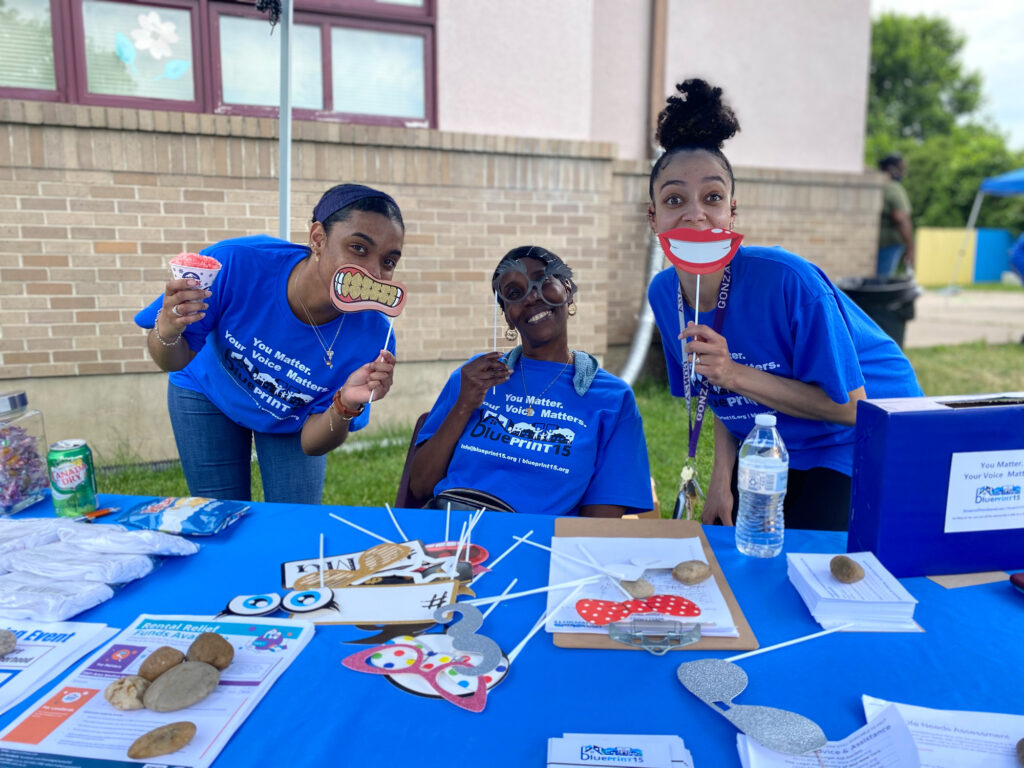 We invest in…
blueprint 15: creating neighborhoods of choice
In partnership with neighborhood residents, community leaders, and the Syracuse Housing Authority, Blueprint 15 leverages the redevelopment of the Adams Street neighborhood to reimagine what is possible and create a holistic community revitalization plan that includes a mixed income housing strategy, a cradle to college education pipeline, and community and supportive services for health and wellness.  This bold effort envisions a highly amenitized neighborhood that will create genuine and durable pathways for all residents to thrive.  Blueprint 15 is the first community in New York State to join the national Purpose Built Communities network to implement effective strategies in working with local residents and leaders to improve equity and opportunity.  "We are driven by a collective desire to advance communities and improve the lives of residents as we help set a new course toward a more racially equitable and just society." — Purpose Built Communities
The Allyn Family Foundation invests in Blueprint 15 as the "Community Quarterback", an essential component to the Purpose Built Communities model.  Blueprint 15 serves as a bridge to connect community leaders with resources and partner organizations that share a vision to make holistic, at-scale investments in defined neighborhoods to achieve excellent and equitable outcomes for the people who live there.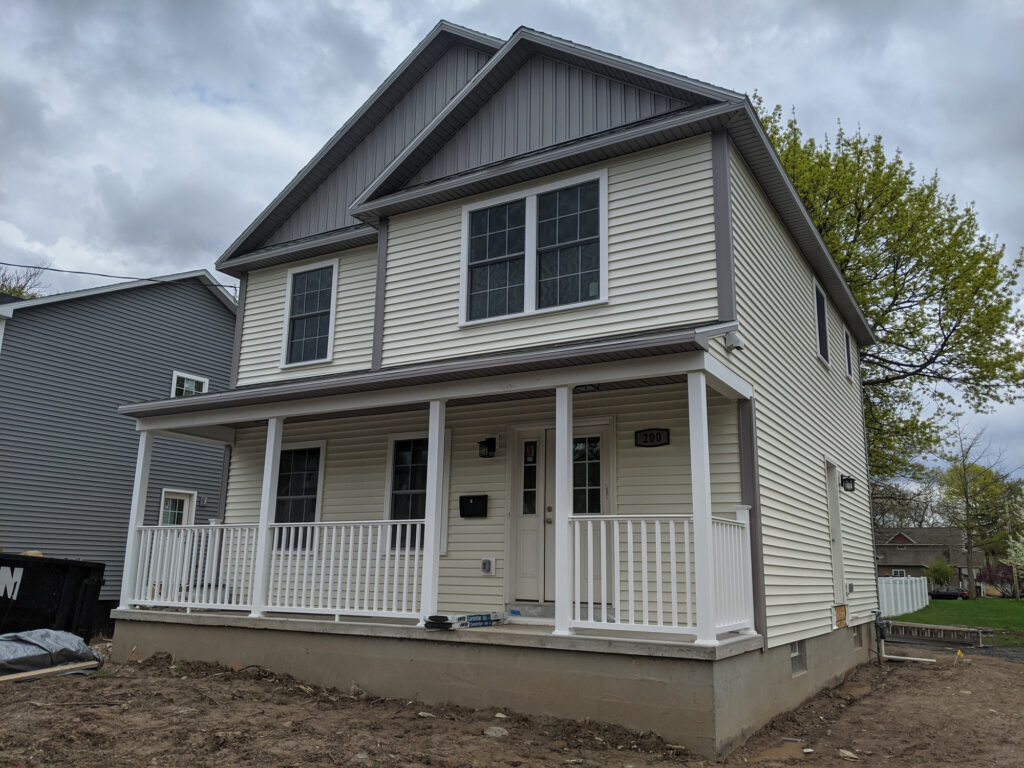 We invest in…
Building familial wealth, placemaking, and catalyzing investment in targeted neighborhoods through the development of quality affordable housing | Spotlight on Syracuse Infill Housing Initiative
Many Syracuse families struggle to find safe, affordable, and healthy housing.  Syracuse's aging housing stock and increasing rent costs continue to hold back the progress of many of our families.  We believe families can build generational wealth through homeownership.  The Allyn Family Foundation is partnering with the City of Syracuse's Infill Housing Initiative to provide much-needed, high-quality, new, affordable housing in neighborhoods that have experienced considerable disinvestment and decline.  We know that the combination of families putting down new roots in homes that are energy-efficient, have no environmental hazards such as lead paint or asbestos, and are of high-quality not only change the lives of the families who purchase these homes, but serve as catalysts for investment throughout the surrounding neighborhoods.  Additionally, our development partners use local minority- and women-owned businesses in the trades — roofers, plumbers, electricians, and general construction — where hiring from within the community is commonplace.  We know that by leveraging our investments in these places, businesses, neighborhoods, and families, we are supporting inclusive pathways to economic mobility for those who have traditionally been left out of these opportunities and helping to create more neighborhoods of choice.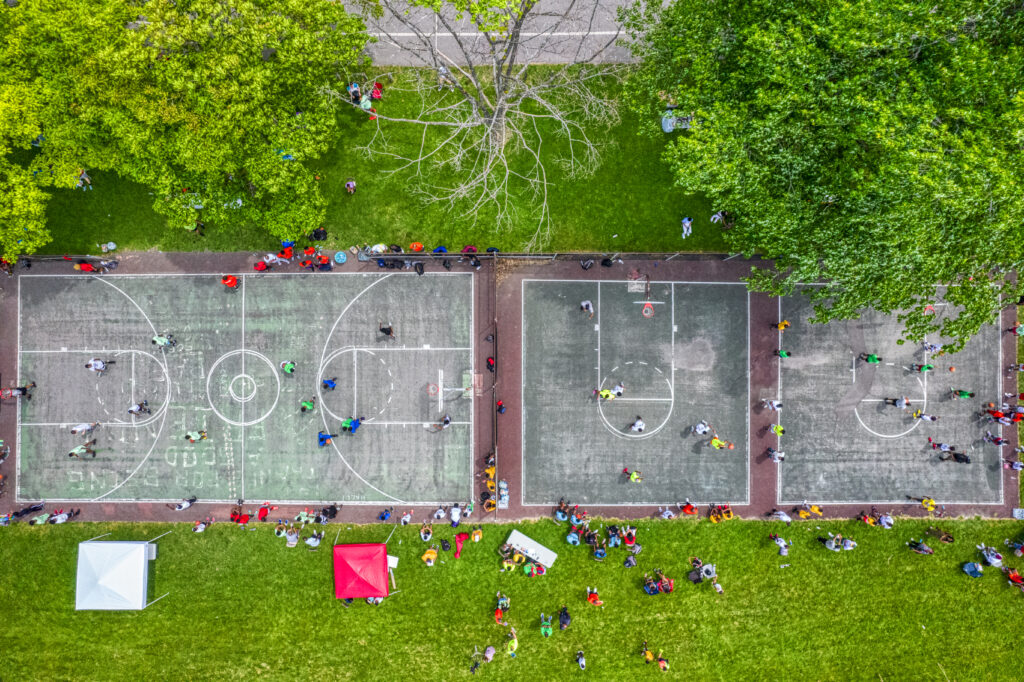 We invest in…
Increasing the capacity of community-based housing and neighborhood development organizations, and we support neighborhood activities that promote social cohesion
Creating and sustaining vibrant neighborhoods comes from within, and we support the work of neighborhood-based organizations; the programs, projects, and services are developed with and by the experts—those who live there.  The Allyn Family Foundation invests in trusted nonprofit partners in creative ways to help build their capacity and create sustainable financial futures to continue and expand their impact and reach.  We know these organizations create more than place — they create opportunities for building community, social and family networks, and elevate voice where and when it matters most.